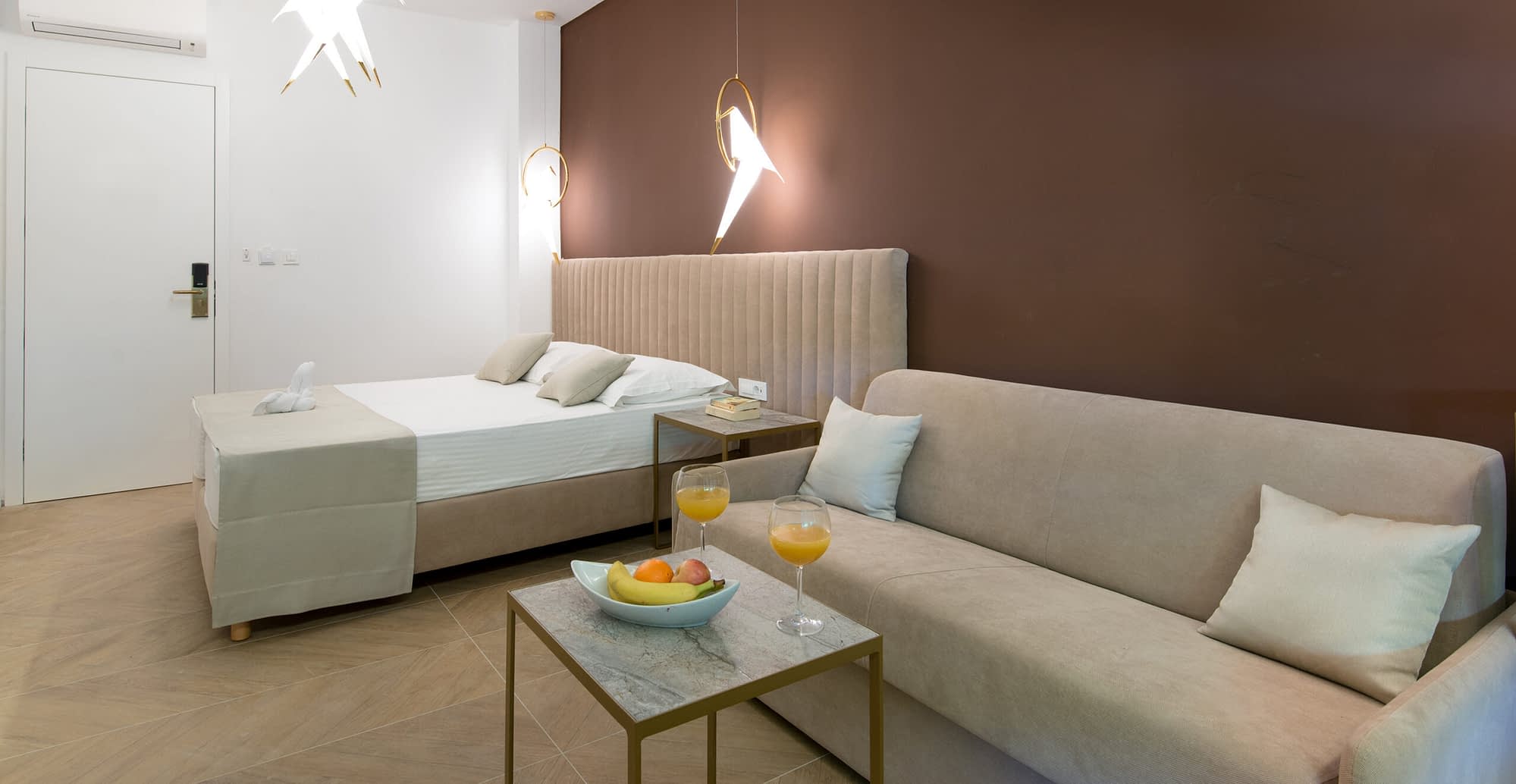 TOP ROOM
OFFER
Book your room today
Welcome
Enjoy Your Stay
in Our Rooms
We would like to take the opportunity and welcome you to the web pages of our private Luxuy Rooms Bošket, opened May 2021.
Luxury rooms Bošket are consisting of 13 tastefully decorated rooms located in centre of city Split. 6 rooms are with private patio (ground floor), and 7 rooms are located on first floor.
Location is very central but still very peaceful, hidden in green area, underneath the beautiful trees where your privacy remain safe.
We trully hope that you will choose our hotel to stay during your visit in Split.
With kind regards
The staff of the Luxury rooms Bošket
ROOMS
ROOMS
-Six rooms are Classic double type (21-23 m²) with double or twin bed plus additional sofa bed and walk in shower tub.
-Rooms are equipped with air conditioning, LCD set with cable channels, high-speed internet connection, vault and mini bar.
-Rooms have window with nice view and spacious patio area.
HOTEL SERVICES
HOTEL SERVICES
Does your flight arrive or depart at awkward times? No problem, Luxury Rooms Bošket will organize all different transfers for you whether it's about a limo, first class private car or mini bus.
We realize it's very demanding and time consuming to plan a business trip or a leisure travel and worry about finding the right transportation. It does not matter at what time you arrive in the city, at what time you have to leave or how many people are travelling with you.
FRIENDLY ATMOSPHERE
FRIENDLY ATMOSPHERE
BOŠKET ROOMS has a wonderful friendly atmosphere. In front of the hotel is a small pool with a bar serving light lunchtime snacks and a variety of drinks. Surrounding the pool is an attractive terrace with seating and sun loungers, which is a great place to relax and enjoy a few glasses of the famous local wine at the end of the day.
GROUP RESERVATIONS
GROUP RESERVATIONS
Luxury Rooms Bošket can accommodate 43 pax. For group inquirys please send an e-mail to info@bosket.eu

BOŠKET ROOMS
We have secure parking places for our guests. Number of parking spots is limited, so please book your spot in advance. Price for 24 use of parking is 20,00 €.
Parking
DETAILS